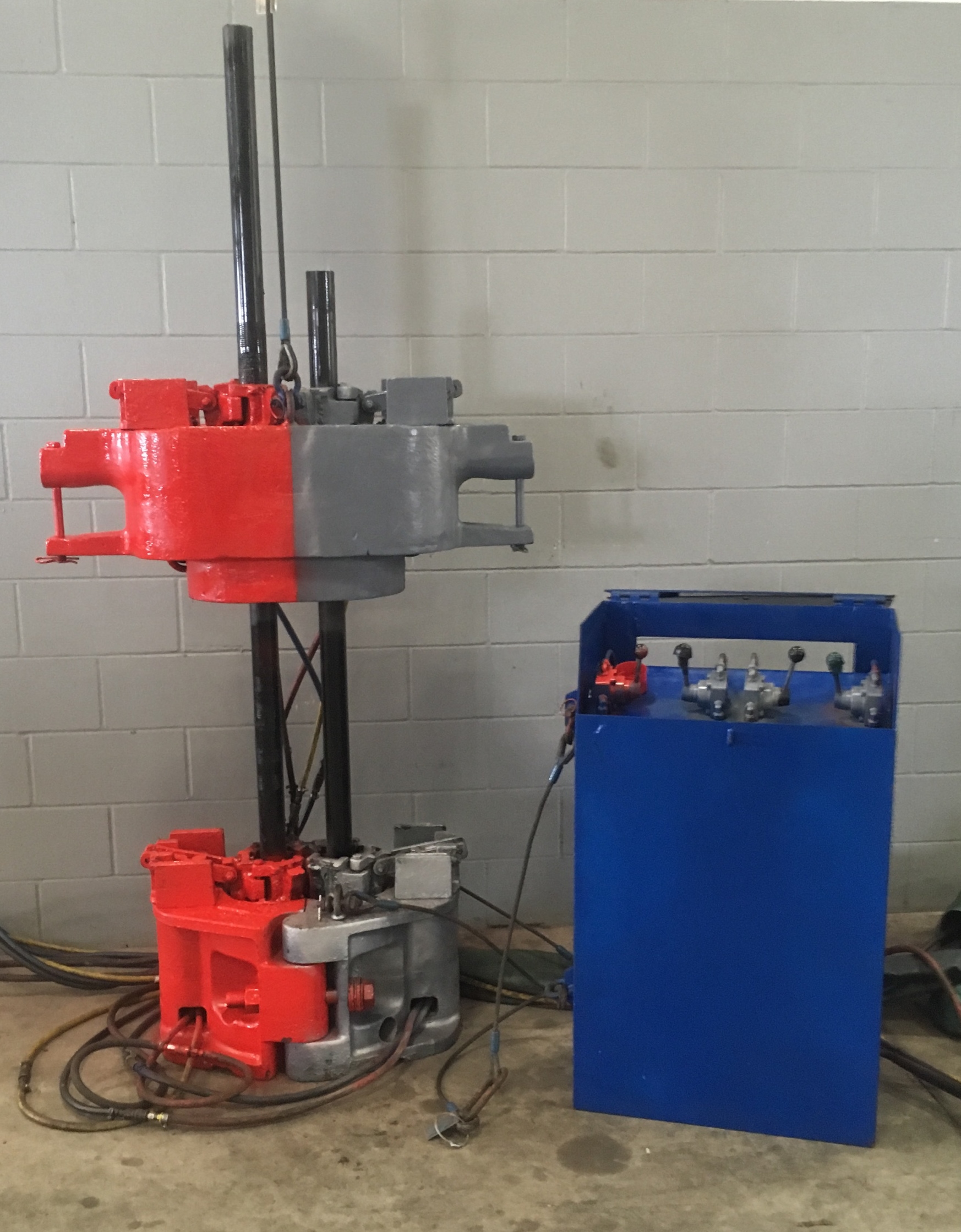 These tools were designed and engineered to safely pull or run two strings of tubing simultaneously.
Design Eliminates Bent Tubing
The in-line elevator design carries the hook load directly in-line under the bail.  This design enables one joint of tubing to be pulled or run without fear of bending the tubing by positioning an extremely heavy of a load off center to the load.
Easy and Quick Access to Open Hole
An open hole can be obtained in less than two minutes with the easy removal of one bolt that holds the split-bowl spider together. Easy access to an open hole is very important when packers, centralizers, hangers and other types of production equipment must be lowered through the spider without necessity of removing the spider.
The design eliminates the need for the external pipe divider and inner bushings used in older models, saving 45 minutes or more of costly rig time.  This feature also eliminates the potential danger of leg injury during the removal of bushings.
Heavy Duty Construction
The tools are constructed from high strength alloy steel and have been tested to and are rated for 250 tons.
Designed for Easy Operation
The control console for dual handling tools may be placed directly on the rig floor, allowing easy accessibility to the operator.
Eliminates Accidental Dropping of the String
The control console for the air-operated spider houses two regulators. One regulator controls pressure to the spider and the other controls pressure to the elevator. By regulating air pressure, the slips cannot be accidentally upset after one joint of tubing has been picked up.